Counselling
At Liz Sykes Counselling & Clinical Supervision there is a commitment to building a strong interpersonal relationship with the client – underpinned by safety, respect, compassion, understanding and confidentiality.
It is a priority to build a collaborative alliance to understand the client's hopes in attending counselling and clarify therapeutic goals.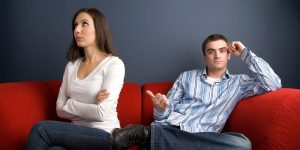 The client is offered:
confidential and professional sessions.
a non-judgemental environment to explore the client's individual situation to gain insights and provide perspective.
therapeutic frameworks and tools that align with the client's goals proving support, empowerment and change.
and may include providing specific strategies, approaches and homework tasks to build a "toolkit" to help meet the challenges of the situation and enable the client to flourish with a new sense of purpose and optimism.
Professional and confidential counselling is offered on a broad range of issues, including:
Relationship issues
Couple counselling and enrichment of relationships
Navigating Separation
Anxiety
Depression
Trauma – early childhood and across lifespan
Self esteem and identity
LGBTQI Identity
Bullying and harassment
Mental health support
Grief and loss
Parenting and Step Parenting
Family violence and abuse
Addictive behaviours
Children and issues they may be experiencing
Work/life balance
Work performance and career counselling
Anger management
Coping with change
Stress management
Counselling sessions are offered face to face and through telehealth utilising video or phone.
Fees
Sessions are 50 – 60 minutes.
Fees:
Please enquire directly with Liz Sykes by phone or email for session fees applicable.